At Warley Road Primary Academy, we deliver a broad and balanced curriculum that is exciting, creative and meaningful; we refer to our curriculum offer as BELLS & Whistles: Broad Experiences for Loving Learning. We believe our exciting and innovative curriculum, which is underpinned by our building blocks of teamwork, relationships and confidence, enables all learners, irrespective of their starting points, to succeed academically, spiritually and emotionally. This unique curriculum offer, interwoven through iChallenge, equips learners for all stages of their education and beyond, and is central to our vision here at Warley Road. We believe that children should be skilled and articulate. We teach this through insisting on the '4R's' (Respect, Resilience, Responsibility and Reflection) in all that we do. Children are taught to know the importance of reading and spotting progress in what they do. We want our children to be proud of their achievements and we, as a school, recognise their successes in the widest possible sense. Please see the link below for an outside school offer with Calderdale Council.
For further information on our curriculum, please contact us.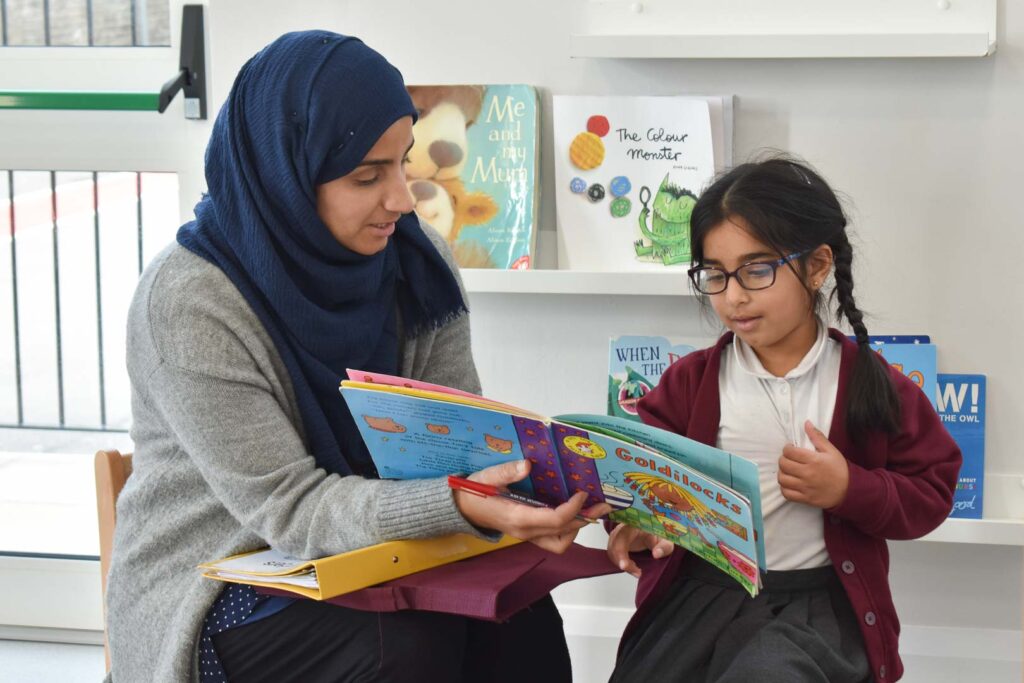 Through reading, pupils have a chance to develop culturally, emotionally, intellectually, socially and spiritually. Literature, especially, plays a key role in such development. Reading also enables pupils both to acquire knowledge and to build on what they already know. Within Warley Road Academy, we highly value reading as a key life skill, and are dedicated to enabling our pupils to become lifelong readers with a love of reading. We believe reading is the bedrock of success in education. Encouraging and enhancing children's motivation to read for pleasure is a key driver in our academy through our Love of Reading provision which is included in our 'Reading Diet'.
Reading is a main driver of our academy and children are taught to know the importance of reading. At Warley Road, we promote a love of reading in many ways such as: library visits; reading rockets café; reading records; challenge booklets; author visits and more. At Warley Road, we believe story time is an integral part of the children's day. Story time is a huge part of developing our children's love for reading, that is why we have carefully selected the books we read to our classes. We believe that all children should have the opportunity to imagine themselves as the main protagonist in a story. We have made sure this is possible by creating a story time reading journey. We have selected a range of books that link to these criteria: cultural, diverse, world and current issues, current, topical and books that show our children's demographic and socioeconomic background.
Reading at home is essential to enable all children to succeed in their learning. Each child is provided with a reading record. Reading is the cornerstone to your child's learning, and, as such, we encourage children to read at home for 15 minutes every night. We celebrate your child's reading through 'Reading Rockets', which is our reading café that enables all pupils to voice their opinions about books and their reading lessons. Reading for 15 minutes each day will build your child's reading stamina and wider vocabulary. Please support your child to enable them to become a confident reader.
Warley Road Reading Journey